SP033 Universal Automatic CNC Z-Axis Tool Setter Touch Setter Height Waterproof NC 24V DC with 2 Meters Cable & Blow Nozzle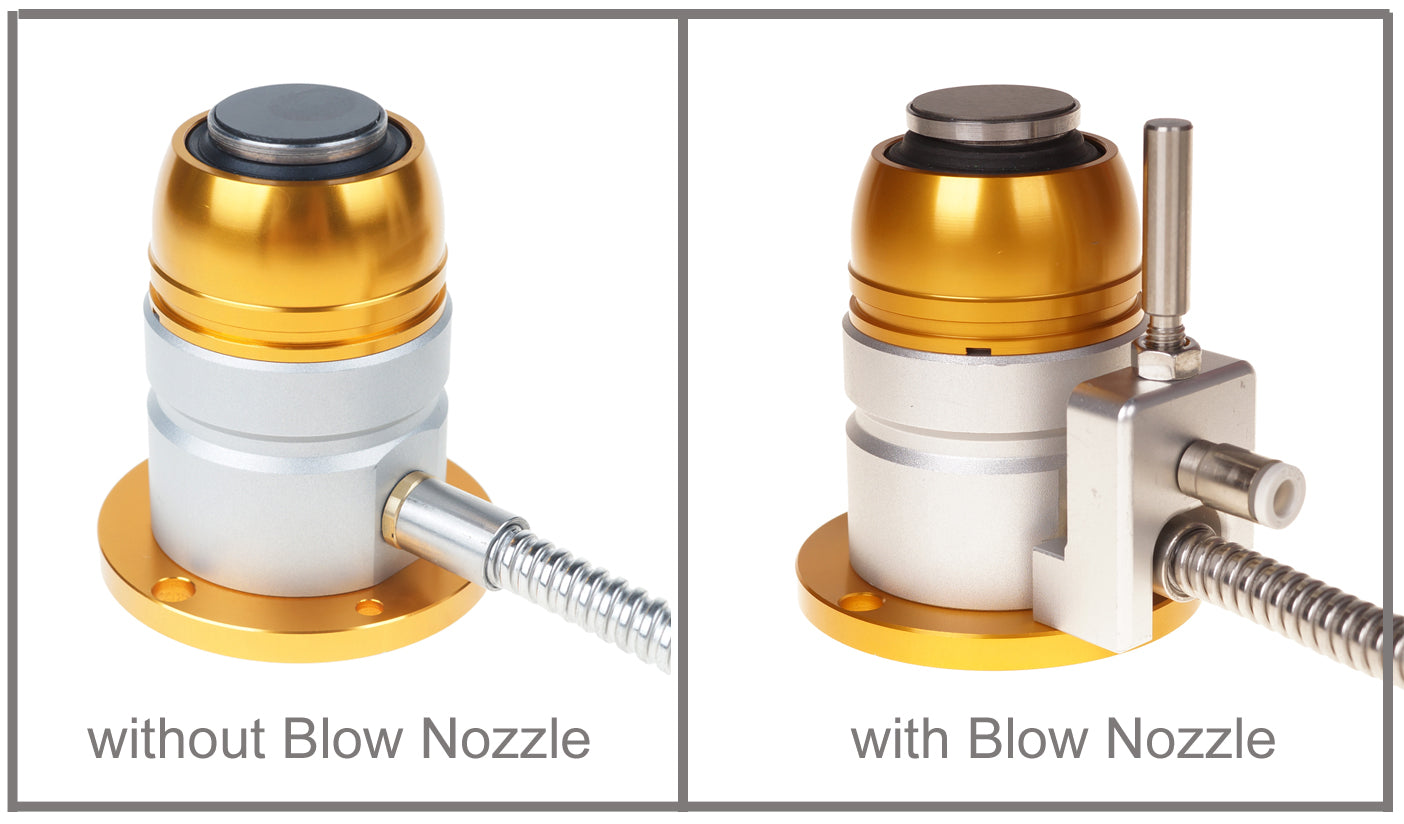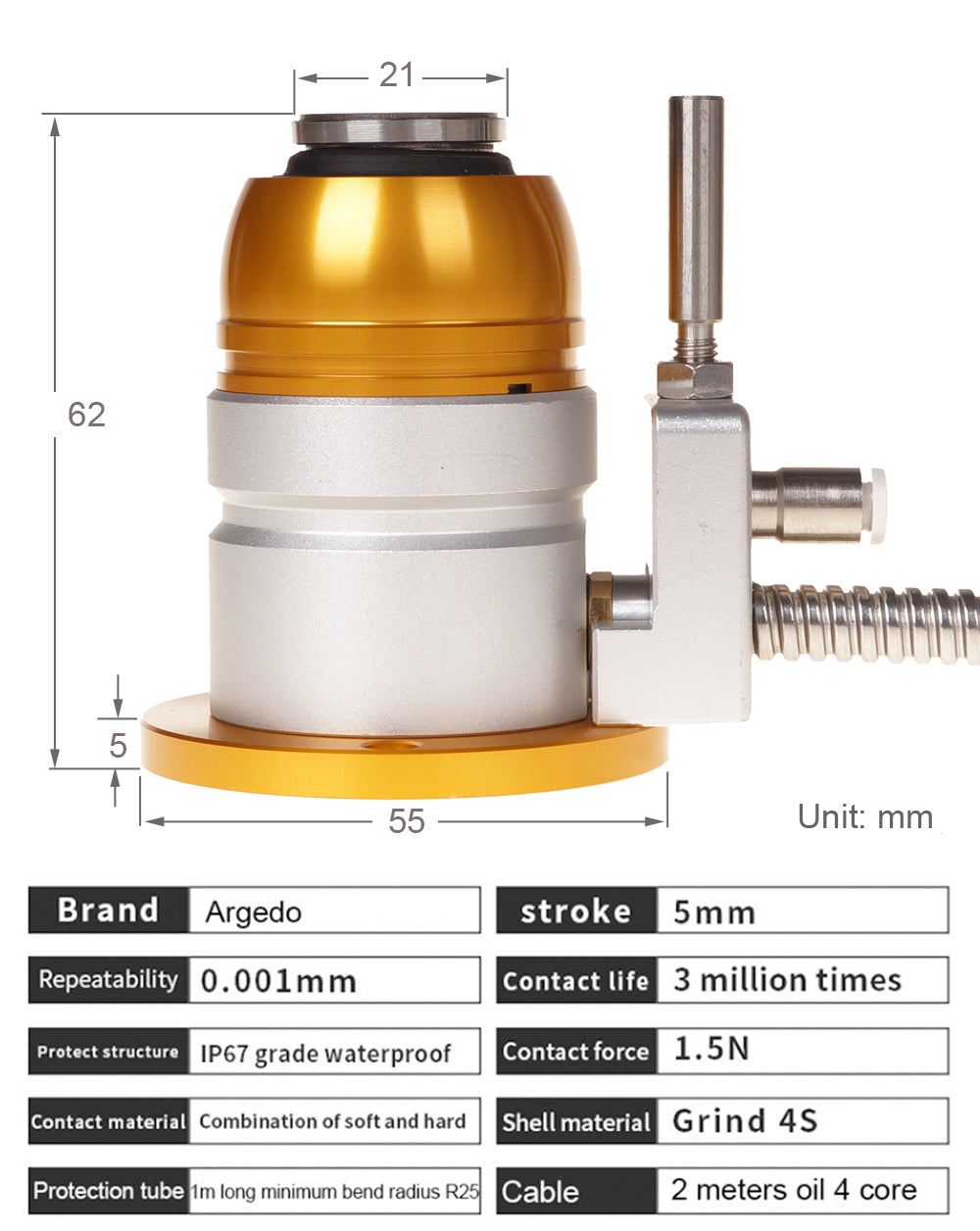 Package included:
1 x CNC Z-Axis Tool Setter with 2 Meters Cable

Feature:
Output mode: NC (normally closed)
Pre trip: Almost 0
Stroke: 5mm
Repeat positioning accuracy: 0.001mm (operation speed should be 50-200mm/min)
Life: 3000000 times.
Contact force: 1.5N
Outer shell: Grinding 4S.
Protection: IP67 grade waterproof.
Cutter head: Diameter 20mm, hard carbide.
Shock rating: 20mA (MAX) DC24V recommended value(10mA) resistive load
Cable: 2M 4-cell tensile strength 30N Minimum bending radius R7
Protection Tube: 1M (Minimum bending radius R25)
Ultra-travel alarm:
Exceed the specifications: NC (Normally closed), distance signal about 5mm
Shock rating: DC24V 20mA (MAX) 10mA (Resistive load).
Applicable system: Universal, such as Mach3, Mach4, SIEMENS, Mitsubishi and so on.